Stickers for all the cars in my Fleet!!!! How awesome was that to get? Don't worry Mike B, i know you are reading this and your probably feeling pretty down because you don't have one of these cool stickers. I'll stick one of those bigger stickers in with that check I'm mailing you in the next couple of days!!!!
Picture of my jacket laying on my kitchen floor: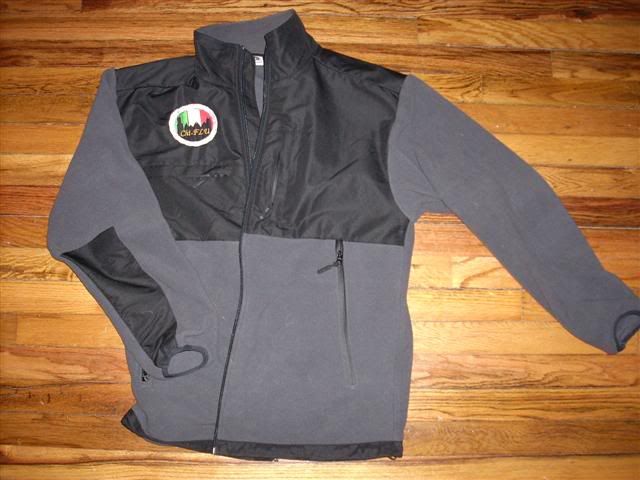 closeup of the jacket. Most things will be embroidered using black thread for the city silhouette and triming the leaves on the wreath. This was a special run and black thread was left off because the jacket was black (hey, you cut corners at 1 in the am)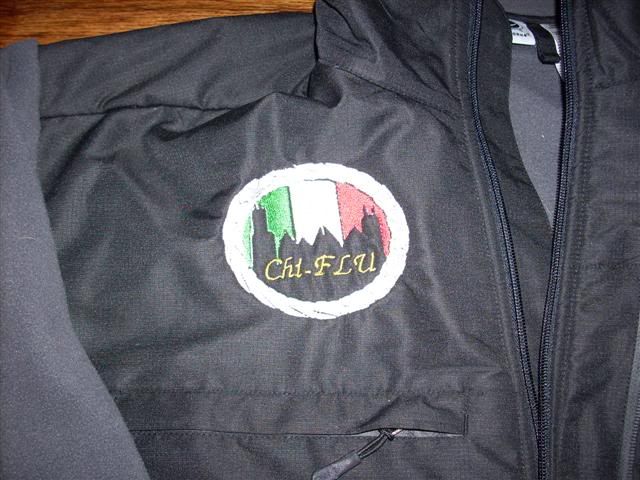 Mom is making a polo for the Put-man, if it turns out well (and we assume it will) she will give me an official price list and start taking orders. At this time it seems she's leaning towards short sleeved polo shirts of various sizes and colors, but I'd bet she'd be willing to do something else if there were enough people to make for. Stay tuned. I personally don't expect her to be to that point before Easter, but we'll see.